Search Engine is a lightning fast and smart Woocommerce Search Plugin which is available without monthly fees. It is very powerful and easy to use  and turns a simple search box of your WooCommerce Store to the powerful multifunctional magic box which helps you to sell more products.
The plugin UI is compatible with all themes.
Check the demo here!
Lightning Fast Search by Product Name, Description, Synonyms, SKU, Product Tags, Custom Fields and Attributes!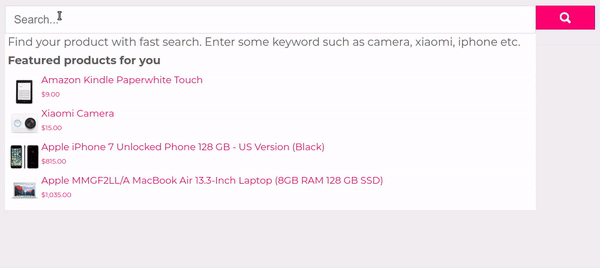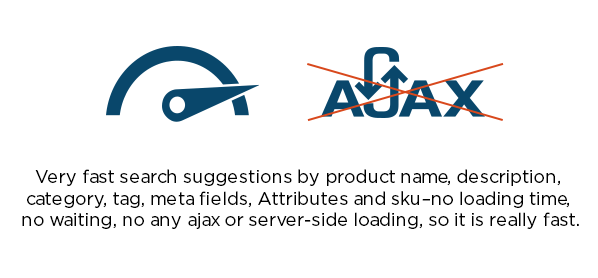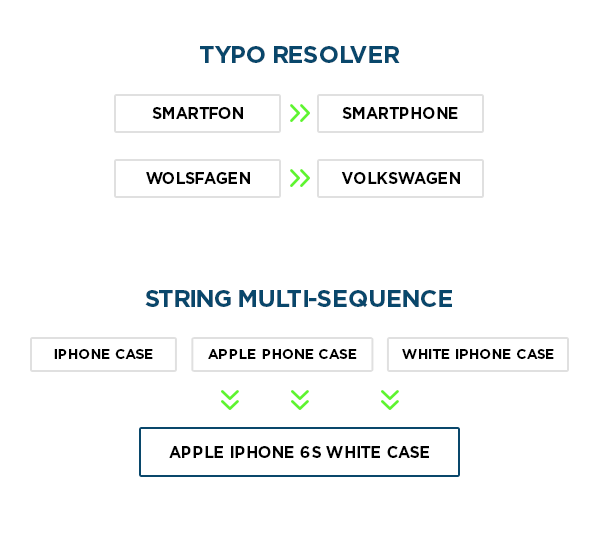 Smart and magic search engine
Typo resolver: If your client types incorrect product name(f.e. "smartfon" instead of "smartphone"), our smart algorithm recognizes it and shows relevant results.
String multi-sequence: If you have a product called "Apple iPhone White Case" but your client types "iPhone case", "Apple phone case", "white iPhone case" etc. – the plugin recognizes it and shows all corresponding products.
Search by parameters: The plugin let's you to build search box which finds the products by produtct title, description, SKU, any custom field, product tag, product category, product attributes etc. which is very useful.
Search by synonyms. Place multiple custom synonym pairs and the plugin will take it into account.
Show all variatons during the search
And some another great features you might like
Some of features in action
First Screen – When the visitor starts to type something.


Typo Correction Resolver – If visitor makes typo mistake in search keyword, the plugin understands what he/she means and shows relevant results.


Search by Stock Keeping Unit code (SKU) – WooCommerce search by SKU solution

Search by your chosen custom meta field, tags, attributes.



Suggest popular products when "no any result found" message appears.


Seach by category names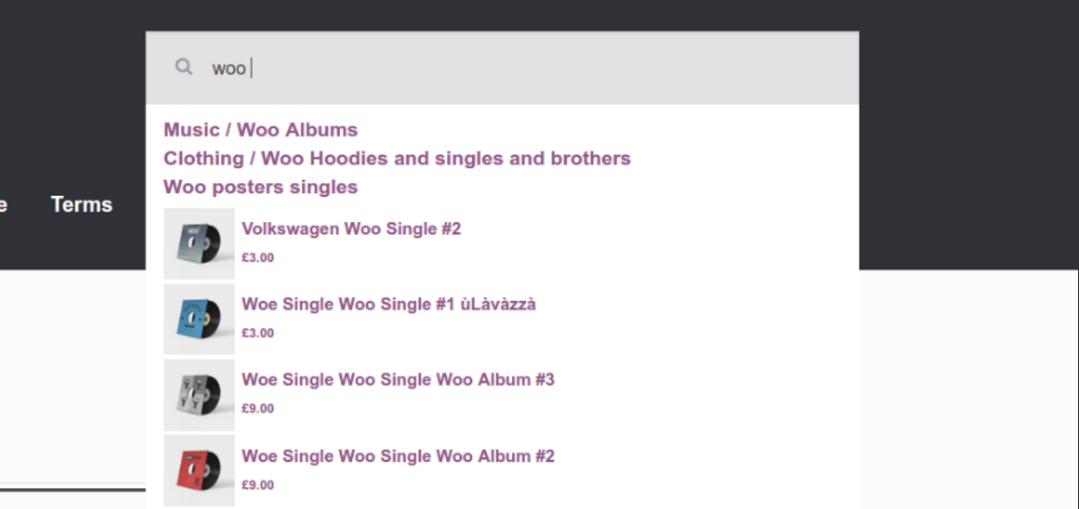 Understanding special latin+greek letters


Search by synonym words



No matter to type either A-B-C or B-C-A, B-A-C, C-A-B row – all of them are understandable by our engine.


Search Analytics which allows you to track what your customers type in search box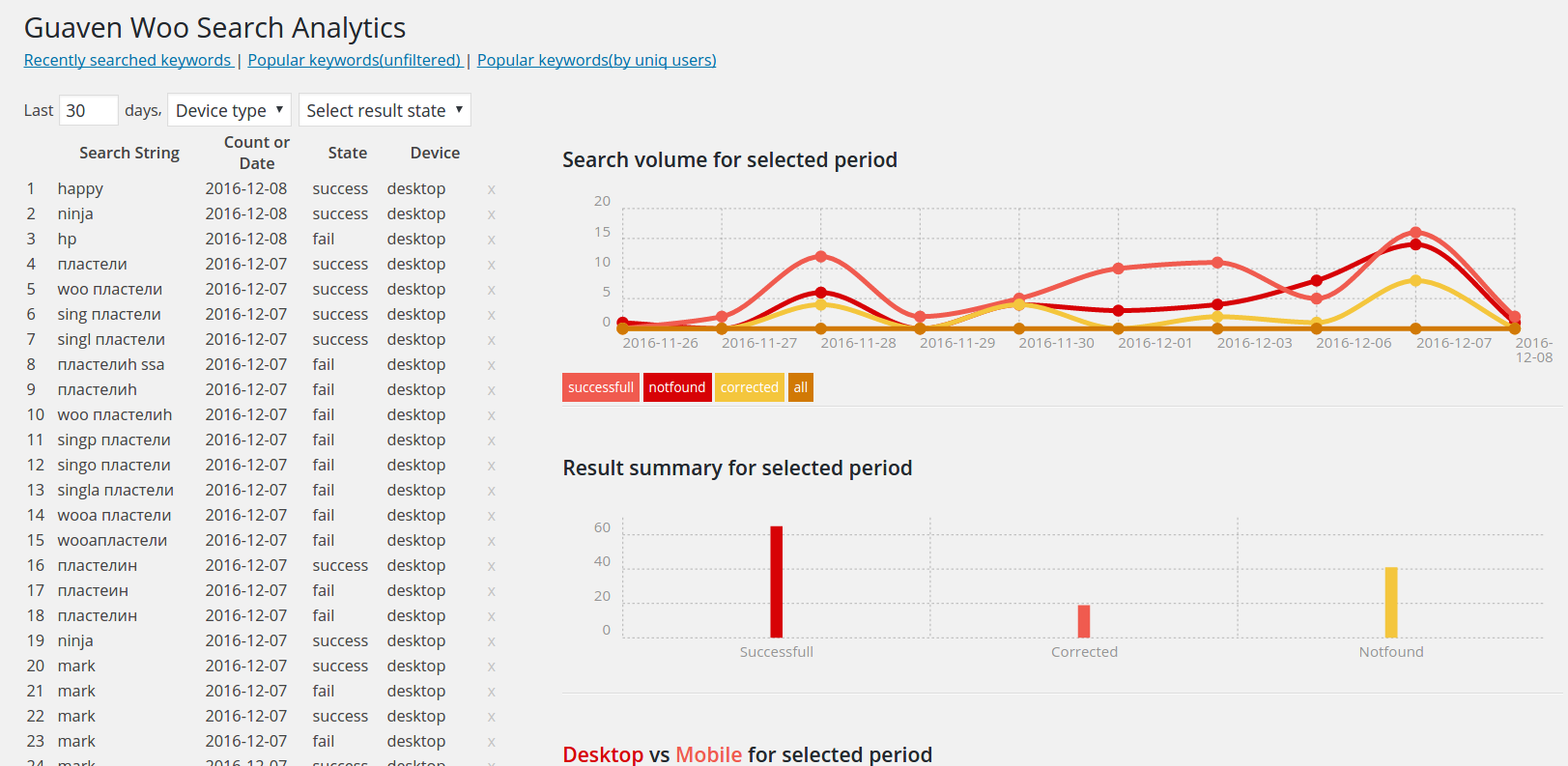 Great features for your WooCommerce website
Main Feature: Very fast search suggestions by Product name, description, category, tag, meta fields, attributes and SKU – no loading time, no waiting, no any ajax or server-side loading, so it is really fast.
Featured products block in live search suggestions box – Add any product you want.
Latest visited products block in live search suggestions box which is personalized for each visitor.
Additional help messages such as "type any text you want: f.e. child shoes", "no any match found, you would like these new products" etc… in search suggestions box.
The plugin is cleanly integrated with WooCommerce, so even theme developers can add the plugin to their themes.(via extended license)