We do on WordPress:
We help small, medium  sized WordPress websites to improve their websites by having new custom features, better performance, so that they can have better, faster and more secure website.
Creating custom business solutions, customizing your current theme/plugin solution, finding/solving any problem/bug in your website, boosting your website performance, making your website more secure with special tools…
We also have some free WordPress plugins here.
We do on WooCommerce:
We help small, medium and large sized WooCommerce stores to improve their web stores by having new custom and smart shopping features so that they can have consumer-friendly, faster and more secure Woo Store.
We currently have Smart Search Solution for WooCommerce, WooCommerce Top Push Messages.
We are also making any easy and difficult solutions on WooCommerce stores by shop owner requests.
If you have WordPress or WooCommerce website, then you can
– ask any question about your website and after analyzing your questions we will send you free consultation: Ask a question
– get premium quality support and turn your web store  to secure, much more faster and clean structured one. Our services
– contact us for providing monitoring/optimizing/writing new modules for your website. We will respond you shortly. Send your request
---
Premium plugins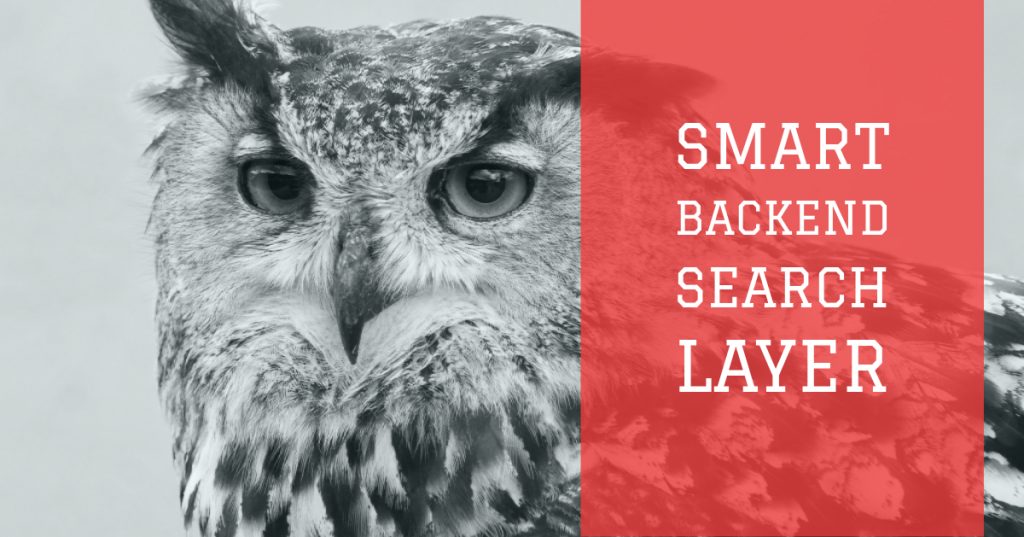 Smart Backend Search Layer PRO
WordPress plugin which invisibly turns your website's search forms, AJAX searchs to powerful, smart, fast search engine.
Price: 29$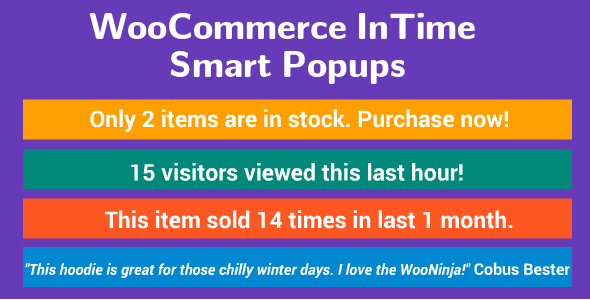 InTime Smart Popups for WooCommerce
WordPress/WooCommerce plugin which pushes dynamic top messages to a visitors then they are watching the product.
Price: 38$
---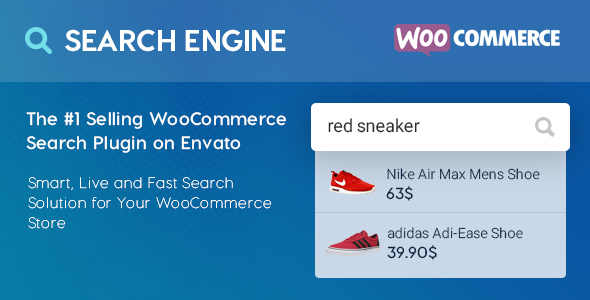 WooCommerce Search Engine – INSTANT AND SMART Search Plugin
Lightning fast and smart Woocommerce Search Plugin which is available without monthly fees.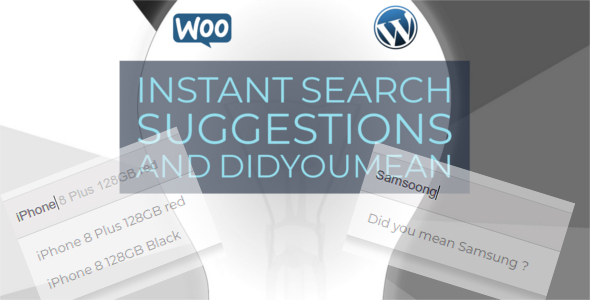 Live Search and Smart AutoComplete for WordPress
"Live Search and Smart AutoComplete for WordPress" is a WordPress plugin which will enrich your WordPress search function.